GUESS WHAT... USSD FASTER, EASIER, FIRST level access to facilitate new users discovering Social Network Services on MOBILE...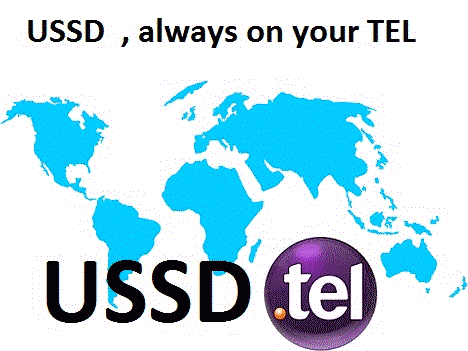 USSD.TEL is the universal directory for USSD codes, powered by TEL infrastructure, therefore suitable both for desktops, tablets, smartphones, and .... feature phones enabled through WAP on 2.5G networks
Sponsored Links
Contact Information
CONTACT US NOW to register your best in class live USSD codes or solutions for FACEBOOK and other SNS mobile access by USSD
DEMO DEMO DEMO

DEMO of USSD direct Call to Action Functionnality from a mobile phone on this dot TEL website , with lowest mobile data footprint required !!!
AIRTEL :
Go to AIRTEL full website in INDIA, ofering easy access to FACEBOOK with USSD , for AIRTEL Network subscribers or visitors
Check USSD.TEL for your mobile network USSD access to FACEBOOK
More Information
USSD access for FACEBOOK, USSD phase 2, USSD +, USSD menu, ACCESS to VALUE ADDED SERVICES , CORE NETWORK SERVICES, IMEI NUMBER, VOICE PLANS, or DATA PLANS with USSD.
FAST easy access to SNS Social Network Services as FACEBOOK or TWITTER and other mobile INTERNET services through light data plans , or with NO initial DATA PLAN , thanks to USSD access.